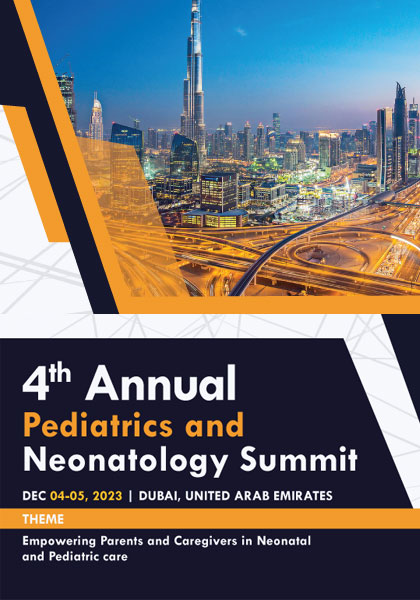 We are organizing the conference "4th Annual Pediatric and Neonatology Summit", which will be held on December- 04-05, 2023 in Dubai, UAE.
The conference will focus on the theme "Empowering Parents and Caregivers in Neonatal and Pediatric Care".
Our rudimentary tenet is to promote original exploration systems and to communicate and change the studies of authors from different institutions throughout the globe. Our publications serve as a successful platform for numerous academics, including professors who educate and experimenters.