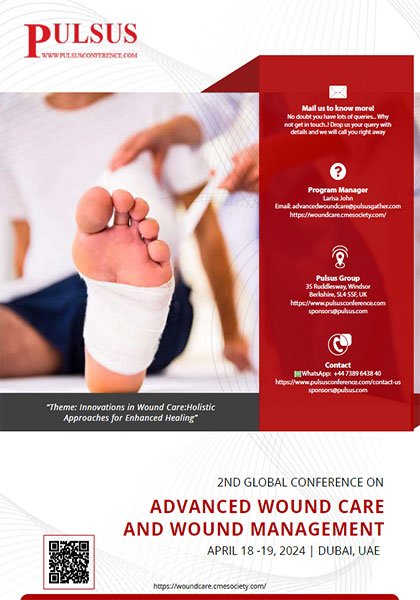 The 2nd Global Conference on Advanced Wound Care and Wound Management, scheduled for April 18-19, 2024, in Dubai, UAE, is a prestigious international event dedicated to exploring the most recent advancements, research findings, and innovative practices in the fields of wound care and wound management.
Building upon the remarkable achievements of its forerunners, this conference assures attendees of an enriching experience, offering insightful sessions, distinguished speakers, and invaluable networking opportunities.
Theme: Innovations in Wound Care: Holistic Approaches for Enhanced Healing.