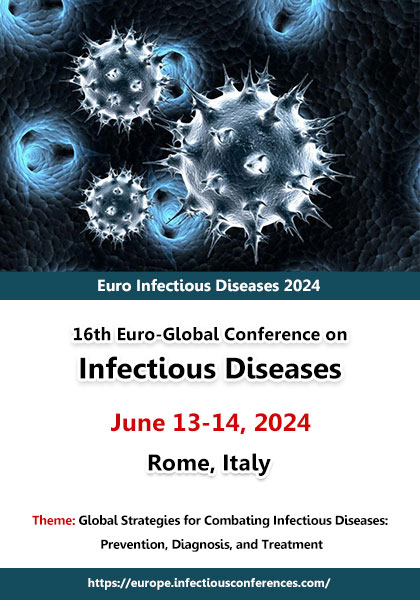 We are elated to invite you to the 16th Euro-Global Conference on Infectious Diseases which is going to be held in every one's dream destination Rome, Italy on June 13-14, 2024.
Join thousands of microbiologists, bacteriologists, virologists, parasitologists, mycologists, pathologists, pharmacists, epidemiologists, researchers and all the professionals from various multispecialty areas as they come together to share, partake research ideas, explore new collaboratives, build career beginnings, establish meaningful connections, and witness the finest of the infectious diseases research community has to offer.
Theme: Global Strategies for Combating Infectious Diseases: Prevention, Diagnosis, and Treatment.