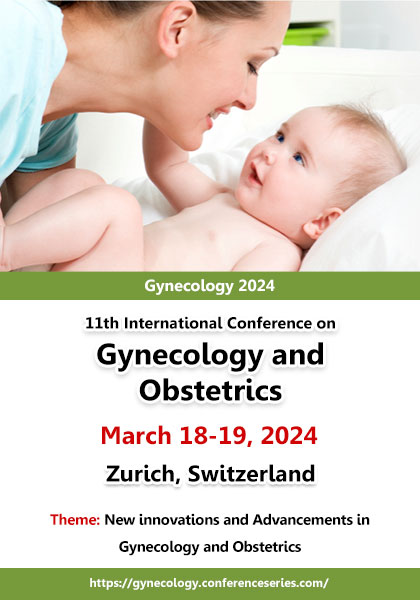 We invite all participants worldwide to attend "11th International Conference on Gynecology and Obstetrics (Gynecology 2024)" scheduled on March 18-19, 2024 at Zurich, Switzerland.
The 11th International Conference on Gynecology and Obstetrics brings together a one-of-a-kind and global blend of large and medium pharmaceutical, biotech, and analytic organisations, colleges, and clinical research establishments, making the gathering an ideal stage for sharing involvement, cultivating cross-industry and scholarly collaboration, and assessing developing innovations around the world. We hope to provide an ideal platform for Researchers, Scholars, and Key Speakers to share data and experiences, to empower people with their in-depth knowledge of Women's Health, and to inspire them to combat the global risk associated with it. This event will contribute to the strengthening of attitudes toward reproduction and its various components.
Theme: New innovations and Advancements in Gynecology and Obstetrics.