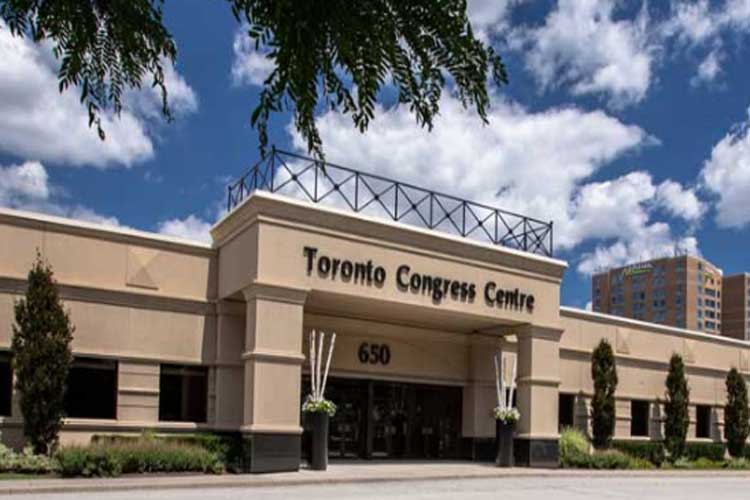 Founded in 1995, we were built on a single vision: to become the most innovative, comprehensive customer-focused trade and convention facility worldwide.
Everything we do leads to the same goal – to create nothing less than an exceptional experience for each one of our customers.
North Building of The Toronto Congress Centre :
A brand new facility featuring modern architecture and state-of-the-art technology, the North Building is also a distinctly green event space with a smaller carbon footprint than any other comparable facility. It encompasses 25 meeting rooms, a 30,000 square foot ballroom, and more than 300,000 square feet of multi-function space.
South Building of The Toronto Congress Centre :
Classical design meets modern functionality. The South Building is home to 7 grand exhibit halls, 10,000 square foot ballroom, 25 meeting rooms, and more than enough space for 1,750 tradeshow booths. Guests of this building enjoy all of this and the kind of service you would expect in a 5-star hotel.
EXHIBITOR FORMS
AV Order Form
Balloon Retrieval Waiver Form
Booth Cleaning Order Form
Booth Menu
Booth Menu Order Form
Booth Ice Delivery Order Form
Booth Security Order Form
Greeter Plus SecurityTM (GPSTM) Order Form
Internet Order Form
Electrical, Rigging, Water, Air
EVENT PLANNING
Event Planner
Request for Event Information
Appointed Contractor Form
Video Screen Advertising
RULES & REGULATIONS
Rules & Regulations
HEALTH & SAFETY
Emergency Procedures
Electrical Safety Authority – Provincial Requirements for Exhibiting Electrical Equipment at Trade Shows & Related forms
Fire Regulations
SAMPLING
Food Sample Form
Food Restriction Form
Toronto Public Health – Temporary Food Establishment Vendor Package
SERVICES
Services at a Glance