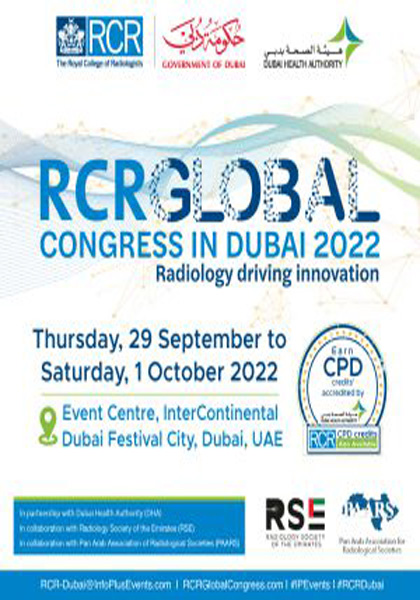 We are very excited to welcome attendees to the RCR's first global congress in Dubai. Our joint RCR-DHA Faculty of module leads – representing key UK societies and leading senior doctors from around the gulf region and beyond – have developed a world-class program for radiology trainees and junior consultants.
Focusing on the theme 'Radiology driving innovation', you'll be able to advance your professional development with a wide range of workshops, educational sessions, and state-of-the-art lectures with leading clinical experts from around the world.
The Royal College of Radiologists (RCR) is a charity that works with our members to improve the standard of medical practice across the fields of radiology and oncology. With faculties in two disciplines, the RCR and our members benefit from a fuller understanding of medical practice, across the spectrum of diagnosis and treatment.
We collaborate impartially with our members and external parties from across the medical industry, refining the latest research and guidelines into relevant applications for radiologists and oncologists. This work can be carried out efficiently because resources and processes are shared across our two faculties.
This enables us to educate and support doctors effectively throughout their careers, providing practical guidance, training, and assessment. In turn, input from our members, through academic contributions, professional consultation, and mentorship, drives the RCR forward.