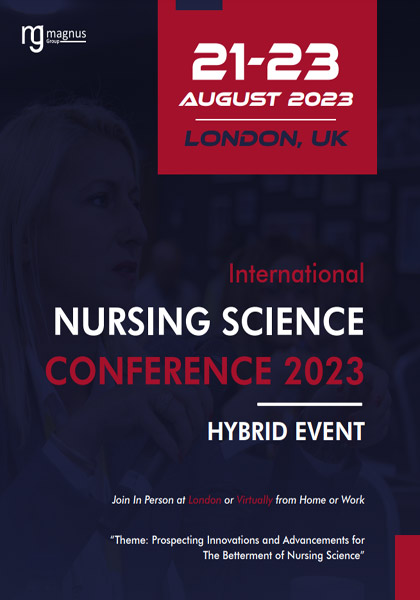 The nursing profession's professional progress necessitates a well-defined nurse role. Nurses are known for their commitment to providing high-quality care and they thrive on new experiences. Recognizing the importance of this, Magnus Group solicits your gracious presence at its "International Nursing Science Conference" (Nursing Science 2023) which is scheduled to take place in Hybrid Mode during August 21-23, 2023 in London UK.
This Hybrid Event allows you to participate in in-person in London, UK, or Virtually from your home/work.
The conference deliberations will be on the theme "Prospecting Innovations and Advancements for the Betterment of Nursing Science."
The primary objective of Nursing Science 2023 is to encourage the integration of nursing philosophies, theories, and research into practice. We anticipate high scientific quality keynote sessions, and oral and poster presentations and promote cutting-edge, original ideas that question preconceived notions and propose new, intellectually challenging viewpoints.