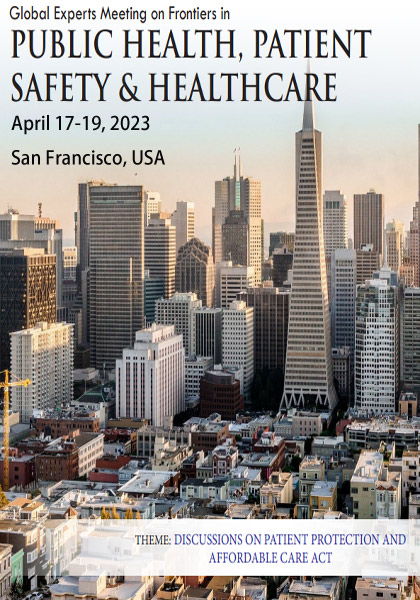 Frontiers Meetings Ltd cordially welcomes you to attend the "Global Experts Meeting on Frontiers in Public Health, Patient Safety and Healthcare" going to be held from April 17-19, 2023 in San Francisco, USA.
Patient Safety 2023 aims to gather global leading educational scientists, researchers, and research students, to exchange and share their experiences and research results about all the aspects of Patient Safety. The conference proceedings include Keynote speeches, Exhibitions, Plenary talks, Workshops, Symposiums, Poster sessions, B2B networking, and Panel discussions on the latest research developments.
Patient Safety 2023 is a unique opportunity to discuss best practices within laboratory research and those in other industries if the people are doing related things getting a variety of viewpoints can help us see where we can change or improve our own ideas and processes.