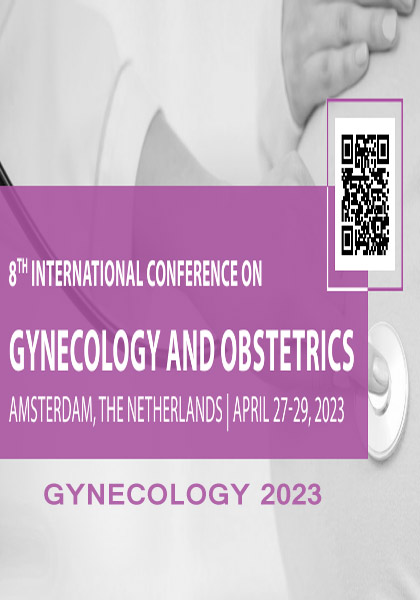 the upcoming scientific conference "8th International Conference on Gynecology and Obstetrics" (Gynecology 2023), which will take place from April 27 to 29, 2023 in Amsterdam, The Netherlands.
The conference focuses on offering a significant theme of "Fostering the Endeavors to Enhance Gynecology and Obstetrics Care"
Gynecology Conference 2023 which will concentrate on clinical best practices, research, innovation, breakthroughs, and trends in gynecology and obstetrics, will become recognized as the largest and most comprehensive conference on women's health in the world. Gynecology 2023 will provide you a science curriculum that includes symposiums, workshops, keynote presentations, oral presentations, and poster presentations that will feature the most recent best practices, scientific findings, industry regulations, and technological advancements from around the world.