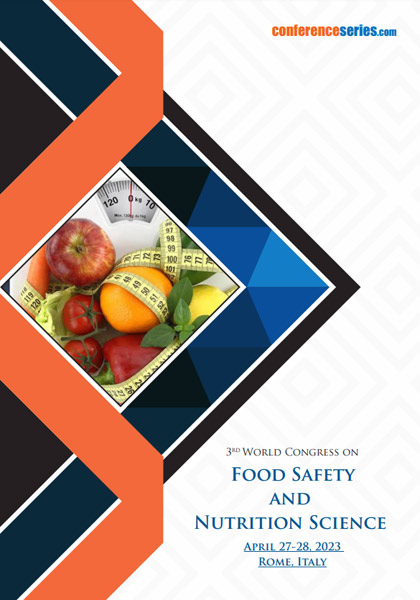 The 3rd World Congress on Food Safety and Nutrition Science will be held in the wonderful city of Rome, Italy on April 27-28, 2023. The Conference theme is "Initiating Healthier Lives".
Food Congress 2023 will bring together experts in Food Safety and Nutrition Science to share their research and knowledge on recent advancements toward sustainable Food Systems for future generations.
The conference will favor the exchange of ideas between Universities or Research Centre based scientists and private companies working on Food Chemistry, Food Technology, Food Microbiology, Crop Science, Food Production, and other Agrifood applications requiring knowledge of integrative approaches.