KC is Media Partners in 7th World Congress on Biopolymers and Polymer Chemistry
Welcome Message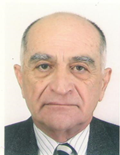 Dear Colleagues,
On behalf of the ConferenceSeries conferences, it is my pleasure to invite all of the great scientists, academicians, young researchers, Business delegates and students from all over the world to attend the 7th World Congress onBiopolymers and Polymer Chemistry from June 4-6, 2018, Osaka, Japan.
Biopolymer Congress shares an insight into the recent research and Polymer nanotechnology, which gains immense interest with the colossal and exuberant presence of adepts, young and brilliant researchers, business delegates and talented student communities.
Biopolymer Congress goal is to bring together, a multi-disciplinary group of scientists and engineers from all over the world to present and exchange break-through ideas relating to the Polymer.  It promotes top-level research and to globalize the quality research in general, thus making discussions, presentations more internationally competitive and focusing attention on the recent outstanding achievements in the field of polymer, and future trends and needs.
Since this Congress covers very global aspects on polymer from very fundamental issue to practical application of the principle of Polymer Chemistry, anyone interested in the future progress of Polymer technology should not miss.
We're looking forward to an excellent meeting with great scientists from different countries around the world and sharing new and exciting results in the polymer, which will be held in Japan, from June 4-6, 2018.
About conference
kindcongress invites you to attend the 7th World Congress onBiopolymers and Polymer Chemistry going to be held on June 4-6, 2018 at Osaka, Japan. The main theme of the conference is "Present situation and future perspective of Bio-polymers and polymer chemistry".
Biopolymers and polymer chemistry 2018 World Congress is an attempt to explore the various ays to utilize natural resources for the betterment of the future, promising a better tomorrow for the progeny and a better vision for the springing research. Polymer chemistry and Biopolymers conferences are anticipated to be one of the best scientific conferences in Asia. The scientific sessions of this International Conference on polymer chemistry and Biopolymers conferences have been designed on vivacious topics such as Biomaterials and Biopolymers, Green Chemicals, Industrial Biotechnology, Micro and Nano blends based on natural polymers. Biopolymers conferences are consisting of well-organized scientific program and effervescent speeches with the expertise. ConferenceSeries Ltd Organizes 300+ Conferences, 500+ Workshops and 200+ Symposiums Every Year on Pharma, Medicine, Science and Technology across the USA, Europe & Asia (conference series) with support from 1000 more scientific societies and Publishes 400+ Open access journals which contain over 30000 eminent personalities, reputed scientists as editorial board members. ConferenceSeries Ltd conferences always encourage the young researchers and students to share their excitement and enthusiasm with world-class expertise.
Warmly, we respect and appreciate all speakers who involved in scientific event and conference that lead to humanity's convenience and peace.
---
http://kindcongress.com/wp-content/uploads/2018/02/46...png
180
180
SKY-Admin
http://kindcongress.com/wp-content/uploads/2017/10/logo-for-posters-copy.jpg
SKY-Admin
2018-02-15 11:29:46
2018-02-17 14:22:00
KC is Media Partners in 7th World Congress on Biopolymers and Polymer Chemistry